LATEST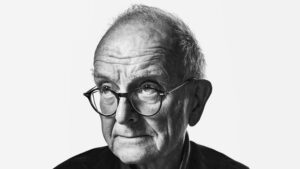 What it's like to have advanced prostate cancer, by Henry Marsh. The pioneering brain surgeon and Do No Harm author on assisted dying and why he's seeing healthcare in a very different light  Read more here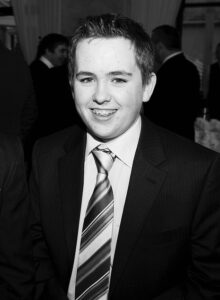 SUDEP : The silent epidemic of young people who go to bed – and never wake up: It's a little-known risk for those with epilepsy. So why are hundreds of lives being lost needlessly through lack of awareness? Read more here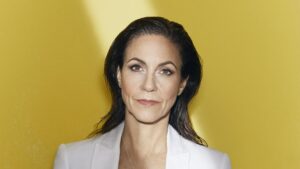 Julia Bradbury: 'I don't want to live my life scared that the cancer will come back'.  The former Countryfile presenter on her breast cancer diagnosis and mastectomy — and why she allowed cameras to follow her progress. Read more here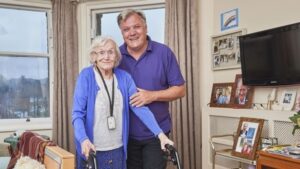 Ed Balls: 'I thought I knew what care was. I didn't'. The former shadow chancellor, whose mother has severe dementia, spent two weeks working in a care home to understand the gruelling reality faced by staff. He shares how it affected him.  Read more here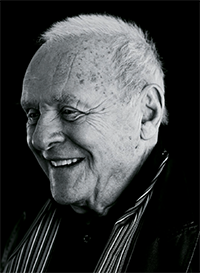 My interview with Anthony Hopkins: he reflects on his new film, Florian Zeller's The Father – an extraordinarily powerful insight into dementia.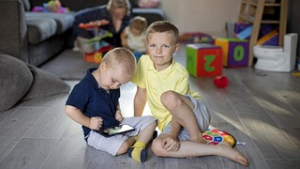 Max Spear is one of thousands of children who help care for sick and disabled relatives. Lockdown has been absolutely brutal for them. They've managed a parent's disability or mental health condition without support. They've looked after younger siblings, struggled to buy enough food and administered medication. All at vast personal cost: with no time to focus on schoolwork, they've inevitably fallen behind and lost touch with their peers.
The war correspondent Charles Sabine has spent the last fifteen years travelling the globe in search of a cure for the disease that has ravaged his family. Huntington's Disease, which causes progressive loss of healthy brain cells causes motor problems and cognitive decline. A new drug, RG6042, made from synthetic DNA, offers the first real glimmer of hope for people with Huntington's.
He's now taking part in the biggest Huntington's research programme in the world at University College London's Huntington's Disease Centre. The programme is led by Professor Sarah Tabrizi and Dr Ed Wild, whose work on a new drug, RG6042, made from synthetic DNA, offers the first real glimmer of hope for people with Huntington's. When the huntingtin-lowering findings of RG6042 were first shared with a small group of investigators late last year, Dr Wild cried. 'What happened was beyond our wildest dreams,' he says.
I talked to the Grantchester actor  James Norton about his Type 1 diabetes and the CGM technology that has changed his life.
Millions of women are left with life-changing injuries after childbirth yet are too ashamed to talk about it. Some who wrote in after reading this piece had told no one until now. RCOG  finally admits there is a problem but this comes too late for so many young women whose lives have been ruined by a combination of poor obstetric care and a failure to fully inform patients of the risks before forceps deliveries. Read more here 
Heart disease: the menace that kills more women than breast cancer, yet is often missed by doctors.  The Bloomsbury editor Alexandra Pringle had a raft of symptoms and a near-fatal heart attack before she was diagnosed.
What do Parish Councils Do? We asked on Sunday Times Home. They're the lowest rung of local government but control a surprising amount of your life. Some say they are a law unto themselves. The deluge of letters and emails is still coming in..
The Bearable Whiteness of Being…Matt Haig on designing out depression: the author of Notes on a nervous Planet and How to Stay Alive gives me a tour of his uplifting Brighton home.
How Felix White, who died aged six from Neuroblastoma has helped scientists develop successive versions of the immunotherapy drugs, ALK inhibitors which turn off the cancer-causing ALK gene.
Felix's parents, Matt and Colleen allowed doctors to draw his blood after his death. His cancer cells were subsequently used in the lab to develop new drugs which are now being put forward as frontline treatment for children with Felix's disease.
The impact he's had on medical research is best described by Dr Yael Mosse, from Children's Hospital of Philadelphia where his parents had taken him for last-chance immunotherapy treatment: 'I am not sure I can begin to share with you the impact your beautiful son has had,' she wrote to them. 'It is far-reaching and truthfully immeasurable. I can tell you that Felix is always with me, in everything I do — in the lab and in the clinic. He is the overarching motivation for our work and I make sure everyone knows about his journey . . .
'And about the gift you shared with us when he died . . . I drew his blood myself at the deepest and darkest time for your family — and when I walked his cells back to the lab, we vowed do better for other kids. This has been an immense privilege for me that I never take for granted.
'Thanks to Felix, we're moving ALK inhibition upfront for kids newly diagnosed with high-risk neuroblastoma. Thanks to Felix, some very special children are living longer and with exceptional quality of life..'
The Zero Suicide initiative, which originated in the US, argues that suicide is not an inevitability for some but a wholly avoidable avoidable and preventable event. The father of an 18-year-old victim is leading a campaign to sign up every NHS trust and school in the country.
Immunotherapy – this groundbreaking new treatment shrinks tumours by switching on the immune system so that it recognises and targets malignant cells. There have been spectacular results in trials for some cancers – but it won't work as well for the majority and no one yet understands why.
Location, Location's Phil Spencer opens the doors to his £3m barn conversion.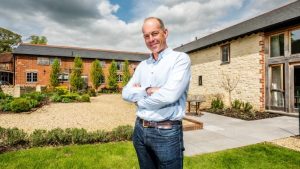 Writing Home
Inside Alan Bennett's hand painted house: on the market for £3m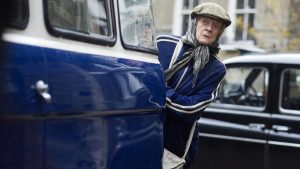 Dire student digs and tenancy scandals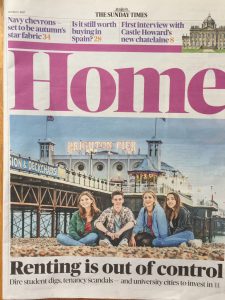 Breathe Producer Jonathan Cavendish and his mother Diana on living to the full with his father's life-long paralysis from polio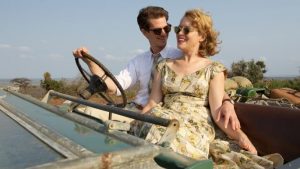 The lovely Stephen and Anita Mangan on how losing their parents to cancer changed the course of their lives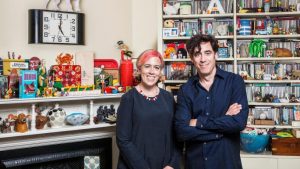 If you are still dithering about joining the organ donor register, read Dr Mary Black on Tom's story here.
Brilliant news that the Royal College of Midwives have reversed their position on natural births but it doesn't help the thousands of women damaged for life by over-long labours and instrumental deliveries. Read my piece on the great childbirth taboo here